Brochure Design Menu
100 Designers is renowned for offering multiple design proposals in a competition format. We can produce any kinds of brochures.
Our highly experienced directors and our more than 100 selected designers create not only corporate profiles but a wide variety of brochures types for different purposes, such as leaflets or original booklets.
A track record of over 300 projects per year! Clear pricing!
We create appealing and convincing brochures that communicate your thoughts to your readers.
Brochure Design LineUp
University/school outline

Fliers/Direct Marketing tool
Three reasons why people choose Japanese 100 Designers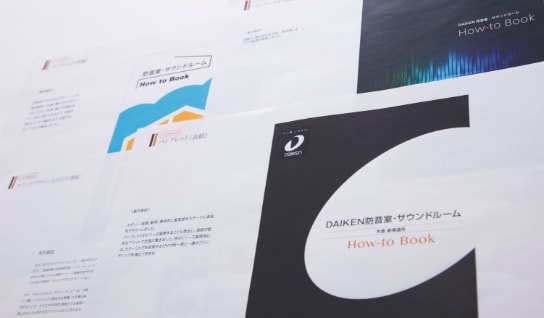 1. Multiple design proposals! An average of 5.8 per project!
The greatest strength of 100 Designers is our multiple design presentations!
We provide multiple designs from our designers, each with their own world view, in a competition format. Gain assurance and conviction by choosing from among multiple original designs.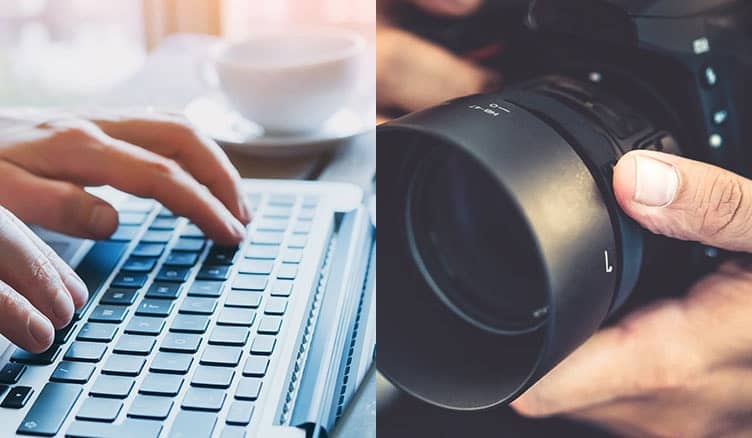 2. A one stop shop including copywriting, still photography, and printing.
Our staff includes copywriters who are members of the Writer's Club and photographers who regularly submit to famous magazines. We are able to form a team to fully meet your needs for appealing and original copy and still photography.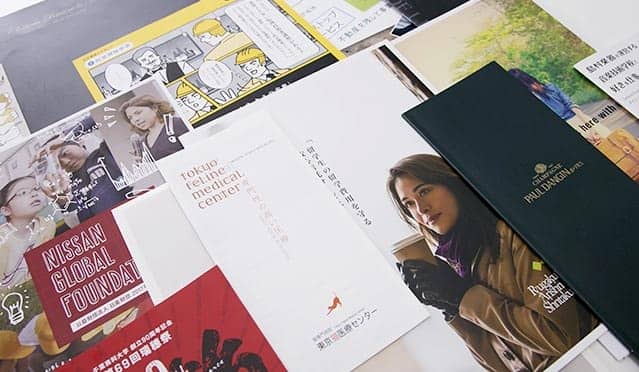 3. Our award-winning graphic designers possess both high quality and deep knowledge.
Our directors have a thorough understanding of appealing marketing and promotional measures, special papers, and printing. Feel free to ask them anything.
Our track record includes numerous jobs not listed on our website. Feel free to inquire at any time.
+81-3-6361-0717
Daytime 10:00~18:00(JP)
Contact Form
We respond to email inquiries
within one business day.
About our brochure production lineup
Corporate outline brochure production

The corporate outline is a strategic business tool used to communicate important information about the company to stakeholders. When we design the corporate outline, we consider the content and perception (corporate branding) to communicate to your target while organizing the content.
We particularly focus on page layout that reflects the interview and concept and the optimal writing and creative elements.

Recruiting brochure production

Recruiting brochures using for hiring are targeted at students who are not yet productive members of society. As a general rule, it is important to communicate the company philosophy, vision, and beliefs to communicate an image of the company, rather than give a company overview. Content should include the voice of employees and scenes from the office so that it communicates the conditions and beliefs of the company to the reader.

Catalog production

The catalog is a function. The creative elements are the most important factor for categorizing the function and type of information describing products and services in a stress-free manner.
However, branding is also important. We produce highly appealing catalogs that make the reader want to purchase your products.

Tri-fold brochure production

A tri-fold brochure is comprised of three pages of A4 size folded twice to make a single A4 brochure. It can be unfolded into a single three-page spread providing wider space for your information. Tri-fold brochure can be used for a wide range of purposes. Tri-fold brochures that open on both sides are known as Kanon-Biraki, or "double door" brochures in Japan.

Leaflet production

A leaflet is a single page media often found at the entrance of commercial facilities or at the reception desk for hospitals and clinics. These can be folded, and the A4 tri-fold brochure is an A4 brochure that is folded twice to form three sections. Those that open on both sides are known as Kanon-Biraki, or "double door" leaflets in Japan.

University/trade school/high school outline production

This type of brochure is an important tool for universities, trade schools, and high schools that contact their target audience frequently through joint briefings, seminars, and open campus events. They tend to have more pages than other brochures, and we have even created ones with over 100 pages.
We provide a one-stop solution including everything from content creation, such as copywriting and still photography, to printing.

Nursery school, kindergarten brochure production

As nursery schools and kindergartens are increasingly being combined, with nursery schools taking on kindergarten functionality and vice versa, the type of education or care provided, and the educational philosophy and instructional policy also become increasingly important. A growing number of such facilities use brochures and websites to introduce themselves, and the standpoint of the application of branding in production becomes more important in this industry.

Service/sales pamphlet production

Rather than introducing the company, this type of pamphlet aims to improve sales during business approaches and sales consultations by including ample content covering products, services, and track record. The point for creating this type of pamphlet is to refer to the sales talk scripts and other sales materials of high performing sales people. It is important to focus on raising the overall level of sales.

Pamphlet fliers and direct marketing production

We also produce fliers (both single and double sided), direct mail, and posters. Fliers are an advertising tool that comes in A4, A3, B4, and B3 sizes, among others. Flier production is most effective when the purpose or role is narrowed down and the information is optimized and prioritized. Content can be increased by using both sides. For posters, it is important to emphasize the catch phrase.

Hospital, clinic brochure production

This type of brochure is to provide information on hospitals and clinics. These are typically tri-fold leaflets or small booklets. We provide one-stop support for everything from A4 fliers announcing clinic openings to leaflets, patient registration tickets, business card and envelope design, and website production. We have abundant experience working with advertising agencies specializing in clinics and hospitals.

Event pamphlet production

This type of pamphlet is used for events and similar occasions.
For this tool, it is important to optimize the layout to provide venue layout and event information.
Leaflets (single sheets) are used more commonly than booklets, and it is effective to provide a map of the venue covering the unfolded surface of the leaflet. We can also provide a poster version for events.

English brochure production

Feel free to contact us when you wish to produce an English version of your corporate profile.
While there are members of our staff who are proficient in foreign languages, we consign the translation work to an outside partner. We also have designers residing overseas on contract, and are thus able to create designs preferred by overseas clients for some regions.

MANGA pamphlet production

We can create pamphlets featuring comic artwork, or corporate profiles and service overviews with heavy use of illustrations. The use of comic artwork increases the likelihood the pamphlet will be read by 30%.
It is the ideal approach when you need to communicate in an easy to understand manner, or particularly hope people will pick up your pamphlet and read it. We can handle the entire process, beginning with planning.

Website production

Come to us for all your website needs, whether you need a renewal or new website.
We are particularly expert at search engine optimization (SEO), and our measures are extremely effective. We have a long track record of website development using our own proprietary marketing tools. We can also provide SEO case studies. Feel free to inquire at any time.

Logo production

The strength of our designer network is also exercised well in logo design.
As there is also a patent office among our group companies, we can also fully cover intellectual property rights such as trademarks. That makes us able to provide logos with solid creative design and trademark rights.

PowerPoint design

There is more to a corporate outline or your sales materials than the brochures.
PowerPoint based corporate outlines and sales materials are important tools that form a good first impression and increase your marketing capabilities.
Maximize their use as an essential part of your business.

Film and video production

We are entering the age of video and film-based marketing.
Video is not only necessary for events and trade shows, but it is also expanding into other areas such as online video streaming. We provide expressive, dynamic video production services at reasonable rates.

Branding

We build your corporate identity (CI) and visual identity (VI) starting with the logo. Branding is the job of strategically communicating your company's message. Rather than stopping at branding as basic perception strategy and CI/VI, we can also propose measures to improve sales using your website.
Overall process of brochure production
If you are interested in creating a brochure, feel free to contact us using this email form.
We will start by introducing our company, explaining our system and fees, and providing you with a cost estimate.
If you find the cost estimate acceptable, our staff will visit you for a more in-depth interview meeting.
We will ask you a series of questions which you need only answer.
After that step, we will present documentation that will allow you to understand the overall image for the brochure content and copywriting. Once the structure has been agreed on to some extent, we will order design proposals from multiple designers.
The design proposals will be presented to the client in about one week. It will primarily focus on the cover page. Choose one design from among the proposals.
We will then repeatedly edit and brush up the design you select until the final design is fixed, after which it will be printed.
1. Interview (day 0)
Our director visits the client for an interview to learn about needs and the nature of business.
2. Layout proposal presentation -> editing
(Approximately two weeks)
We will provide a brochure layout proposal to the client. When we are given the OK, we will begin the design work.
3. Brochure design creation
We hire the designers registered with our company to work on the design.
4. Presentation of multiple design proposals (primarily the cover page)
(Approximately one week from order to presentation)
We present the client with multiple design proposals featuring the cover page and roughly two other pages in a competition format.
5. Design selection
(Approximately one week)
The client selects one design they like to use for the brochure.
6. Finish (editing ends) -> delivery
(Approximately two to three weeks)
The finishing work (editing) is carried out by the selected designer until final delivery.
Can you help us with selecting the brochure paper and print processing?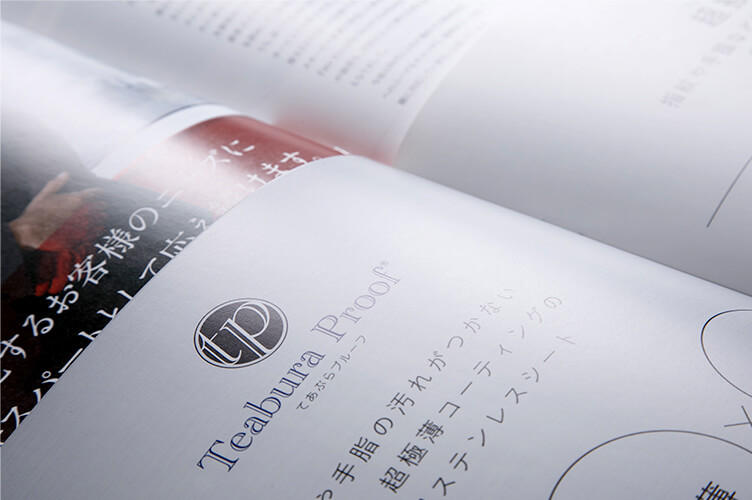 The impression and expression of your brochure can completely change depending on the type of paper used for printing. Let us propose the right type of paper for you.
We can propose the ideal type for your creative elements and concept, whether it be cost effective coated paper or matt coated paper, paper that expresses color at a high level of quality, special paper for that special demand, the use of convenient pocket folders with built in pockets, and specially treated brochures.
We can also quickly provide a printing cost estimate if we know how many copies you need.
Proposals can be based on your budget requirements as well. We will propose the ideal paper for your needs, so let us know your particular demands and aesthetics.
Will the planning and writing be done carefully?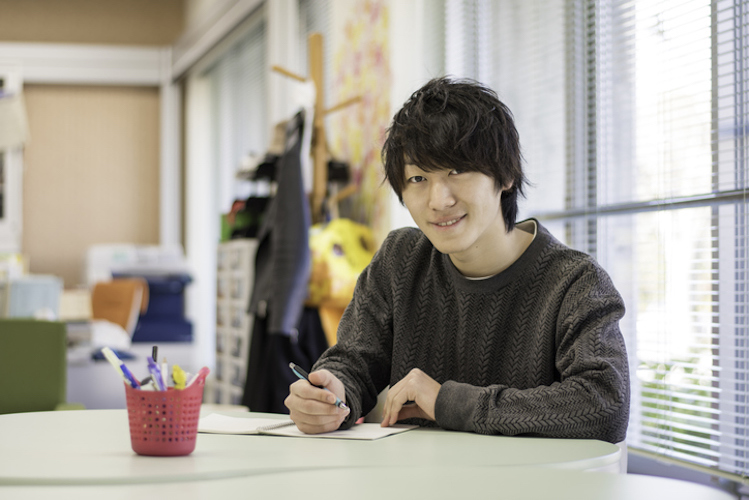 The quality of the brochure depends on how well we understand our client's business.
After a meeting of roughly two hours with our client, we provide high quality content covering everything from planning to catch copy and copywriting.
Our production team includes writers with a wide array of specializations making us able to handle a wide variety of specialized industries.
What about the brochure production costs and budget? How should we approach that?
The reasons and hopes that each client has for their brochure production is different. Some clients may wish to emphasize their worldview or a particular way to express their message, while other clients may wish to keep the budget and costs as low as possible. There are generally three points to considering costs. They are creating the copy, design quality, and production schedule.
When clients wish to request the production of their brochure, the vast majority are only thinking of the design. If the client wishes to keep the price down, they can handle the creation of the copy on their own while streamlining the production schedule.
If you approach a design company and say, "We will create our own copy and complete the overall schedule in less than a month no matter what, so keep the costs down", it is more than likely that they will say yes.
In other words, the costs and budget for brochure production depend on the workload of the design company. Therefore, if you wish them to do everything, you can expect the estimate to go up, but if you handle what you can on your own end, you can keep the budget lower.
Our track record includes numerous jobs not listed on our website. Feel free to inquire at any time.
+81-3-6361-0717
BusinessHours 10:00~18:00(JP)
Contact Form
We respond to email inquiries
within one business day.